He Is
May 23, 2010
They're trying to tell me what to think,
What to say, and what to do.
They're trying to tell me how to live,
How to live my whole life through.

They don't get it,
They just don't understand.
They're trying to push me down,
While I'm trying to take a stand.

I love him, you know,
He's always by my side.
I know he'll always be there,
To him, my heart is tied.

He's my whole future and my life.
He only wants to make me happy.
He's been with me through everything.
Unlike them, he cares for me.

They repeat the same line,
He's not good for me.
They don't even know him,
Can they even see?

I won't do it,
I'm not strong enough for such things.
He's my only support,
Love is what he brings.

What did he say?
His voice is ringing in my ears.
"It's over," he tells me.
That's all I seem to hear.

We've had so many firsts,
And now, so many lasts.
We've been through many trials,
Through everything in our past.

He's so shallow,
He just broke my heart.
They were right, it turns out.
I am torn apart.

Now he does what he wants,
And sees who he decides.
I'm stuck completely.
In him, my love resides.

But now the rumors come out,
He lied all along.
How could I not believe them?
They only wanted to keep me strong.

I'm struggling to get my feet on the ground,
I'm trying to move on.
I try to think of what he did,
And tell myself he's gone.

Now I'm at peace with his decisions,
I've started to live my life.
I hope he knows just what he's missing,
When I'm someone else's wife.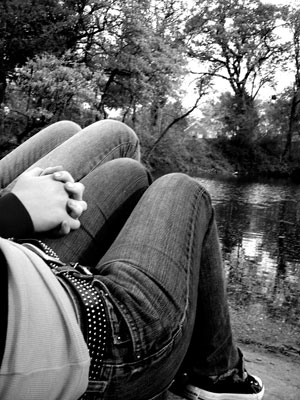 © Lauren R., Edmond, OK