Walking Outdoor
May 11, 2010
Nothing in my mind.
Nothing on a page.
Why can't I think?
Must get out of this cage

This cage full of nothing,
That's Known as my thoughts.
It's usually quiet chatty,
But now seems to boycott.

Now I'm truly bored,
I've said it; now farewell.
I wont waste my day
Sitting on the starewell.

I pick up my shoes,
And run out the door.
The crisp smell of autumn,
Helps my body to restore.

I simply take a walk,
I am ready to soar.
I smile and I'm glad:
Bored, no more.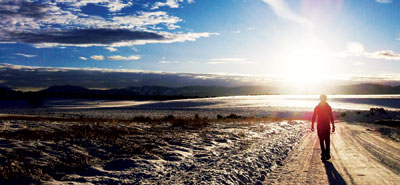 © Brendan P., Carbondale, CO