Voyage of Destiny
May 4, 2010
On a beach I do ponder,
For pondering clears my minds mist.
I brood over pirates, which gives me great wonder.
Then I see where the horizon touches the sun with a kiss,
This out of nowhere, a ship does appear.
My adventure has begun, for I jump with great joy,
The ship is now bigger and I grab all my gear.
I then step forward being just a bit coy,
As a small boat approaches with pirates to be.
I jump into the boat without delay,
I could see the vast ocean awaiting for me.
I climb on board to start a new day,
For at dawn we would set sail seeking treasures galore.
This voyage of destiny will change my life ever more.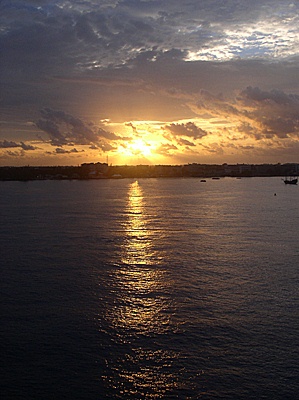 © Rebecca Y., Los Angeles, CA