The Red Queen
March 28, 2010
How very beautiful
Is the Red Queen.
With hair of a fire
I'd never seen.
And we spoke
For hours on end.
And everyone knew
That she was my friend.
We shared everything
And I told her a secret.
Because I knew
That she would keep it.
I spoke of boy
Whom I wanted so much.
I craved all of him
His scent, his touch.
All these things she knew
But I was at a loss.
Because I never knew
The lone she would cross.
She said that he was mine,
That I had more than a chance.
But little did I know
Of her deceitful advance.
And with her alluring beauty
He took the bait.
He belonged to the Red Queen
And I was too late.
So now I'm alone in the world.
A loser in the Red Queen's game.
And she was my best friend.
I've only myself to blame.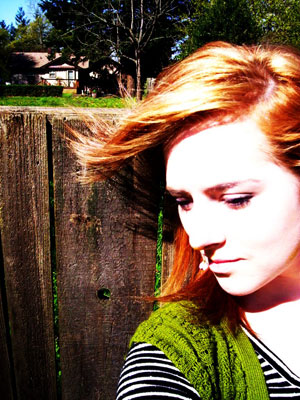 © Anna K., Portland, OR