Shifting
March 8, 2010
The old year gives way to recieve the new year gladly.
Do not grieve the old year, it's course has run full through.
For when there is change, we should not recieve it sadly
Why cry about change when there is nothing you can do?

Young girls turn to ladies, young boys turn to men
And no one voices their surprise.
Why then do you see it again and again,
And watch with tears in your eyes?

Old age is not meant to be a sad thing,
Nor is youth meant to stress and worry.
We should strive for the wisdom old age can bring
And mind that we are not in a hurry.

Those who follow the swift current of years
Find that age is not to be of one's fears.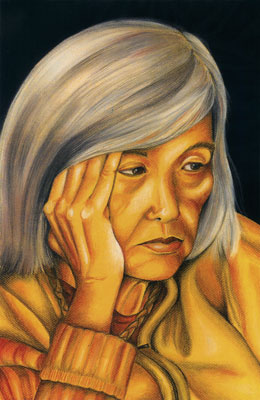 © Kaitlin C., Forest Hills, NY