Sick Lullaby
March 19, 2010
"You're my best friend, mommy."

"Close your eyes and get some sleep now. You must be so tired."

"Mommy?"

"...Mommy?"

When they come to take you
Don't listen.
Hide under the covers and pretend you're asleep.
Drown in your dreams
So they don't take you away ...

I'm so tired in this life.
My mind pulses with punishing thoughts.
Bury me inside the ice
Just let me sleep
I'll scream to the song
But you don't have to answer.

My own sick lullaby.

"Are you there?
Come back to me
Please.

I'm scared."

They are coming
Shadows on their wings
You're going to have to run.
Hide the light inside you
I'll protect you when they come.
I'm sorry I couldn't warn you
But you'll make it through ....

I'm so tired
The departing souls leave me on this journey.
A mother's love can only get you so far.
I miss the summer nights with you
But those are long gone.
I'll listen to the memories at night
So when I go insane
You'll be there to guide me through.

My own sick lullaby

"I love you."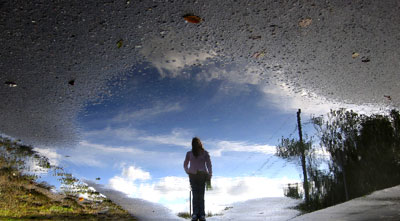 © Daniel H., Oak Bluffs, MA