Gandhi
February 28, 2010
Gandhi

October second, eighteen sixty-nine,
His ultimate, fulfilling life began.
A boy, seen as an introvert, no sign
Of what he would become; a valiant man.

As Violence and destruction marked his race,
A change within the boy was blossoming
Into what he became known as in grace,
Mahatma, leader, a man, strong, loving.

He saw much wrong around him and he knew
That urgent action needed to take place.
By his strong will and deeds, was able to
Accomplish things not done in time and space.

"Be the change you want to see…" he cried
He was the change and now he is our guide.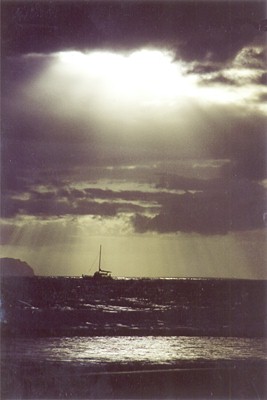 © Lily H., Kekaha, HI