The Last Time He Said I love You
December 11, 2009
The last time he said i love you there was now sparkle in his eye.
The endearing word forever seemed to pass us by.
I held his hand so tightly but our fingers didn't intertwine.
Now i knew that i had to stop pretending because nothing was fine.
My heart began to racing and i just wanted it to stop.
I wanted my world to stop moving because i knew my heart was ready to drop.
The last time he said i love you there were no stars in the sky.
It seemed like everything that lead to this moment was nothing but a lie.
I knew as our night was coming to an end so were we.
Not once did i think that this is how things would turn out to be.
Standing in front of my door looking down at me, i knew he was faking a smile.
I wanted this moment to freeze so i could breathe him in just for a while.
He walked away and i knew there was nothing left for me to do.
I knew that this was the last time he would say i love you...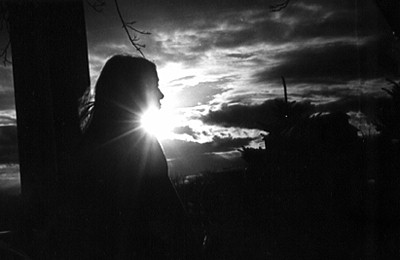 © Elizabeth G., Marblehead, MA