Soul Mate
December 9, 2009
Our love is stronger than a forest of trees.
It is deeper than the depths of of the ocean.
Every time we're together I feel the summer breeze.
When we walk as two it is a single motion.

If I were to lose you I'm sure I would die.
Together we drown in each other's love.
When we are together it's as if we could fly.
We feel as if we could soar like the great white dove.

You bring out a special side of me.
You are the key to my heart.
We are everything from A-Z.
I hope we never break apart.

Our love is greater than great.
You are my soul mate.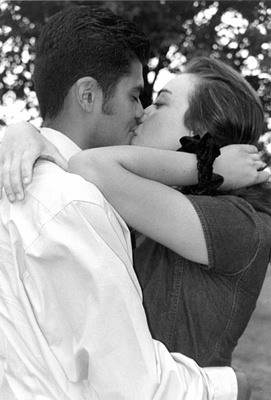 © Yaniris M., Boston, MA