Through My Eyes and Yours
November 25, 2009
You said that it was hard being you,
to show your true self,
you wanted people to wonder
and to think you were different,
it took me a while but I finally understood,
that you were scared to be hurt
scared to be let down.

Through my eyes you were perfect,
through your eyes you were a wreck.

Something you said no one could fix,
I tried but you never let it go too far,
your past I knew nothing about,
your future I could never figure out,
making you cry wasn't my intention
it just happened that way.

Through my eyes you were special,
through your eyes you were broken.

I said you can trust me,
you said I know,
I gave you the chance to let all go,
to just forget the past,
but you told me you were ready,
ready to tell me it all.

Through my eyes it was a big deal,
trough your eyes it wasn't easy.

As I listen to your pain
I knew it hurt tell me the past,
to let me in
because I saw each tear as it fell,
when I reached over to wipe it away
you didn't turn you head,
you smiled a smile that told me you were ok.

Through my eyes you were brave,
through yours eyes you were free.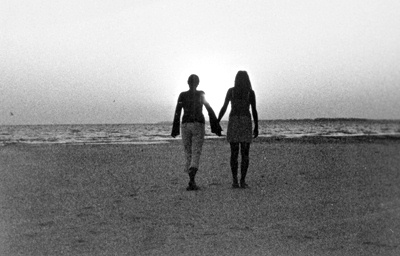 © Kim B., Marblehead, MA