The Broken House
November 6, 2009
The window of the broken house does gleam
Whilst the moon above shimmers below,
And turns the glass to diamonds for a Queen
Worthy of royalty, of high bestow.
In shade of trees the wood of fallen frame
Seems to be relaxing, calming strewn,
And so does everything, it's all the same
In the shadows of the waxing moon.
The wind goes through the boards and starts to moan
A song of wonderment that yields relief
Which puts to sleep the tired man alone,
And also those who had suffered a grief.
But though the night conceals rotten decay,
The truth, in time, comes back by break of day.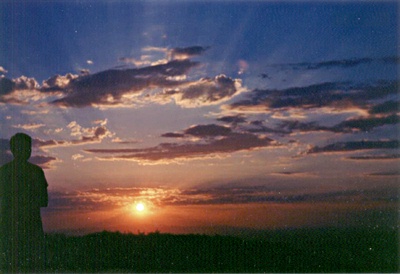 © Jovee B., Dededo, Guam