This is a particle of my begining
November 4, 2009
Everything is blurred, as if I put bleach in my eyes.
Psychidelic light passes me, in some place im not sure of where, besides my brain.
Somehow I know without being told in words
Things nobody I know could understand.
Soft thoughts whisper to me and stick in the cytoplasm of my brain.
I am on the otherside of the mirror, without knowing all that entails.
Everyone is on the other side of the mirror seeing into Space-Time.
I see beyond it all, into Time-Space.
I am the all knowing eye.
I know everything, but I am still blue and screaming fresh from the womb
So I understand little to anything.
Somehow I've been wearing "eye" shirts.
Like right now, not knowing how the universe pulls all of this together.
One day the leaves will settle, I will settle into this new skin.
One day I will be the all knowing, all wise…
and the all understanding.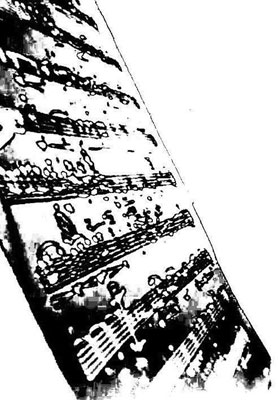 © Allan L., Plano, TX