Heartbeat
July 3, 2017
In all the madness
The moment I looked at you
Was the first time I saw beauty
And you would be mine one day,
I had no clue!
The first time you talked
The words felt like honey.
Flowing into my head,
Tingling my being, your symphony!
You hadn't the slightest idea
Of the dreams I had started to have
When I looked at your face
Oh the beauty it bore
And I wished that you would stay
For a heartbeat more.
When we finally were one
And we had all the time in the world
How we would talk all night
As we forgot the earth twirled.
How at times have I thought to tie you up
So that you might never leave, love!
And someday, you, I'm gonna store
So that I could keep you
Even if for a heartbeat more.
I would lay in your arms
All warm and pampered
And as you stroke my hair
The love songs I would sing for you
Into your eyes I would stare
As, on me, all your heart you'd pour
And I would pray that I could
Keep you for a heartbeat more
Even if a million years pass
My love for you, princess
Will only grow stronger
Instead of getting less.
The heart you stole, dear
It's never coming back
Because I have given it you
And when I have you, love, there's nothing I lack.
Think me a fool
If I follow you to the ends of hell
Because love, I love you
And I have to make sure that you are well.
And call me mad if I start dreaming
That bards will sing our lore
But trust me baby, I'll make that come true
If you just stay by me, for a heartbeat more.
When the times come
And you are in your deathbed
You can leave the mess of the world
To wander the realms unknown, or
You could stay by my side
For one last heartbeat more
Stay by me
For a heartbeat more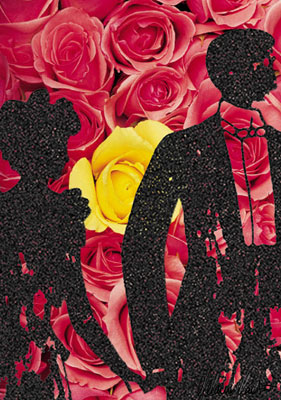 © Melanie M., Hendersonville, TN