Whom Do You Care For?
October 8, 2013
I remember that night like a dream in my mind
Words to describe it I might never find
I was dancing alone in my own little world
I danced with a jump and then with a twirl

Suddenly the music turned softer and slow
You were right behind me, that much I know
You asked me to dance with barely a word
The sound of the music was all that I heard

Fingers brushed my waist as I met your eyes
Mine brushed your shoulders, almost gasped in surprise
We moved to the music; it was my first time
I can't remember the beat, not even the rhyme

Why did you dance with me? I never may know
I just remember the song; it was sweet and quite slow
A country ballad and you sang along
To the Dustin Hoffman break-up song

It was the end of an almost perfect night
The song ended, you thanked me, and I took to flight
My papa was waiting for me in the lot
And much later I most definitely could be not

Two days later I went back to school
Hoping that I might say hi to you
But you weren't there and I shouldn't care
But for some silly reason I did.
I went on Facebook the school afternoon
No silly pictures to make me swoon
With embarrassment but still
My friends' words my dreams did kill

They said you had a girlfriend, a girl I do not know
This shouldn't be a factor, but like a July with snow
It did. You were taken by some other girl
Why not for that song give her a twirl

Now I don't know how to feel
With boys like you I rarely deal
If you have a girl who cares for you,
Why did you do what you did do?

So now I wonder in open air
Did you think and did you care?
About her or me or who or what
I am not a loose sl*t

Or a girl to be messed with but still you did
Do you care? What have you said?
To me, hardly anything, but what about her
What do you mean with each little word

With a little smile I almost lost myself
No, don't put our feelings on a shelf
Mine or hers, it's time to choose
One of us will have to lose


That sad girl is probably me
If only I wasn't to blind to see
That I'm not the first, the only to care
For Mia must have been waiting there

So now I ask you with my song
What were you thinking all along?
Do you care for her or me?
I'll just have to wait and see.

And I'll be here in the corner reading,
Never knowing but always seeing
Wondering for whom you care,
Your heart for someone, lying where.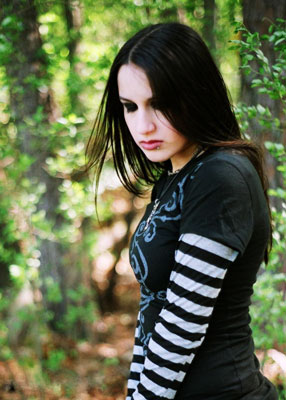 © Rebecca B., Marietta, GA