Ur Depressed So What?
August 18, 2012
Hit ur head on the wall pulling ur hair out
get this burning feeling in ur heart
cursing at urself thinking "why am I alive?"
trying to wipe ur tears off the floor but they're coming out so much u use the whole tissue box up
ur depressed so what?
we r ppl with emotions so we can;t help it
chemistry makes us have that feeling
and then u feel like ur being torn up
think "what;s wrong with this world"
then start kicking the walls the u hit ur head on the wall, over and over again think "why am i alive"
feel that burning in ur heart
ur feeling feel like they've been crushed by a car
ur depressed so what?
so what?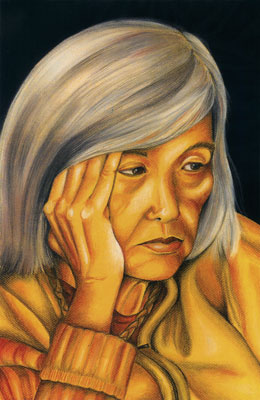 © Kaitlin C., Forest Hills, NY