The Moment.
July 17, 2012
I constantly walk these streets,
Looking for my way.
My way of knowing,
If this will all be far away.
What will I remember?
What will I forget?
What will I make of,
This sinking feeling I get.

Will this all be a memory,
A thought before the sleep.
Will I ever remember,
The way I feel today.
Will this be all I see,
Nothing but this constant feeling of,
Over thinking everything.

Will all this time come down to,
A simple photograph?
Forever in a tomb,
Lays a smile,
And a laugh.
All this comes down to,
Is the words we say,
Right now.

Will this just be,
Another memory.
My thoughts before I sleep,
Tall and steep.
Will this be all that I see,
Will I remember,
The way I feel today.

These events,
That only seem to surface.
A point on a map,
The remaining overlap.
And as I continue to live,
And give all that I can give.

I can finally see,
That every new second,
Makes this all seem real,
To me.

Is this just a memory,
Can you say that about your life.
What you must see,
Is that every special moment,
Lives inside your head,
It will never be put to bed.

So please take the time and see,
That everything that has happened,
Was meant to be.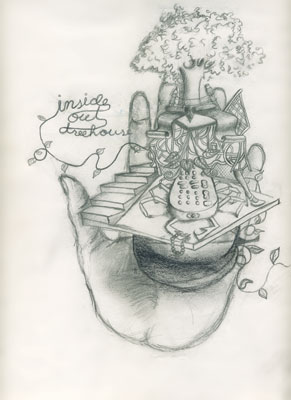 © Moselle S., Le Claire, IA