I Might Be Lost, But I'll Be Found One Day.
July 2, 2012
Your trials,
they seem to now be worth it,
after all.
No matter how high I climb,
I seem to always fall.

So tell me,
is this the future I always saw?
Not much more to say when,
i'm left unspoken,
with no more thoughts at all.

I come to realize,
Maybe it's those happy moments,
That hurt the most.
Cause when you are lost,
Wishing to never be found.
You think of those joyous events,
Then you become empty,
As you realize what you miss.

You always try to find that perfect moment,
those you see in your dreams,
and on the silver screen.
But then you surely find,
what you strive for,
is trying to forever hide.

No more thoughts in hand,
so please save me from myself.

No more words in mouth,
save me from what I might find out.

No more I can see,
save me from the fall.

All is left is a dream,
full of these mirrors,
and cut seams.
Imaginary is all I see,
when will I see the non-believed.
When will I believe what I see.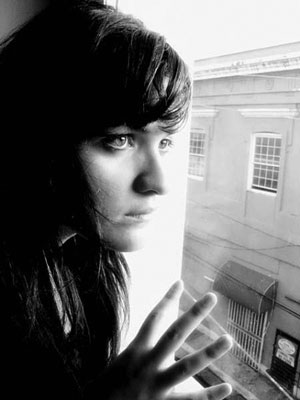 © Eveliz V., Bayamon, Puerto Rico