A Page.
May 8, 2012
One to remember, two to forget.
The bleak scene of regret.
You shant second guess me.

I'll make better friends.
Some that will be by my side,
Till the end.
Not those to leave,
When times get tough.
But ones to know,
That enough is enough.

Don't you wish it was a dream?
A book of fictions',
Non-climatic scene?
You'll hope that all will read over it,
It not seeming obscene.
But no!

Sorry to inform you miss.
A work of non-fiction is this.
Luckily not a tale of beginning bliss.
A book of short stories.
This being just a page.
A chapter in a book,
Of my adolescenct days.

I'll make better friends.
That is for sure.
Ones' to stay to the end,
Rather rich or poor.
Not friends of hypocracy,
Whether it be all they possess.

Your ego's so big,
It's an hot air balloon.
Keep filling it up,
It won't come down soon.
I'll be the pin popping sound,
As you race to your doom.

I would say I miss you.
I'd say it everyday.
But even if I said this.
You have nothing to say.

Raise your glass.
Give an unspoken toast.
For the silence,
Is what hurts the most.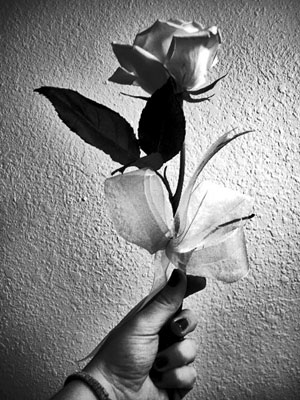 © Lauren R., Edmond, OK