Thoughts of the Past
January 25, 2012
As I lay inside my bed,
Thoughts of you rush through my head.
All the memories I have,
The good, The great,
The worst, The bad.
But nothing I've found can come close to compare,
To the love that you and me once had shared.
All the times we've spent together,
Cuddled up warmly in the cold weather.
Those thoughts of all and only you.
Those thoughts and all they've gotten me through.
Those of when we first met, how it was clear to see,
That you and I were meant to be.
But as the days turned into years,
Those happy smiles washed into tears.
And what I thought to be the hands of fate,
You just saw as one big mistake.
You said it wasn't working, that it was dead.
That all we shared was just in my head.
You tried to make me understand
That it wasn't me forcing your hand.
How it wasn't me, that it was you.
And that it would be best if we were through,
At first I didn't know what you were saying.
I honestly thought that you were just playing.
But then it slowly became clear to me,
That you and I were never really meant to be.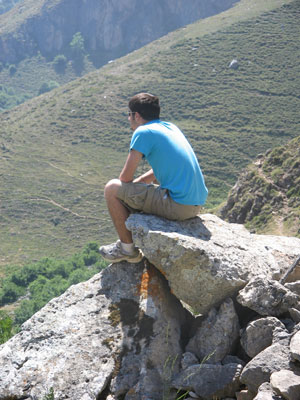 © Bonnie K., San Antonio, TX