Nothing Shines Brighter Than My Eyes When You Smile At Me
July 25, 2011
Love like a thousand flowers
Of all different colors and sizes.
Sweet as a home made pie
That has won many prizes.

Spirited as two kids
Eating chips outside.
Sending sparks,
And making arms open wide.

Love stronger than the
August wind,
And as soft as the rain
That fell on our skin.

As lovely as a sunset
On a clear day.
No one has ever
Made me feel this way.

Love more astonishing
Than the sky at night.
Intriguing like a flock of birds
Taking off for flight.

Love that comforts,
Like the sound of a crashing wave.
Like silently smiling
In a room as dark as a cave.

Bright like the sun
At 2 in the afternoon.
A light in the dark,
My personal moon.

Love that makes one
Shudder with surprise.
Love that never, ever dies.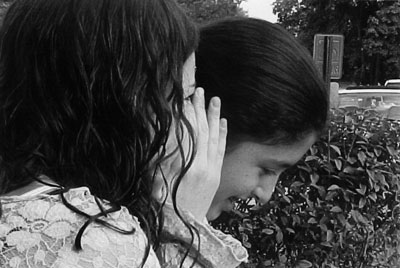 © Jill H., Pompton Plains, NJ