What They've Never Been
July 3, 2011
Why tell me what I need to be?
Why can't you live with me?
The real me?
I'm your expectation to be.

I'm not gonna bow down.
But I'd have to get away from this town.
It's too judging, my town of six.
So I'm just gonna take my pick.

I'll turn around in circles, with my eyes closed.
Anywhere would be better. I won't be as imposed.
So I'll turn around,
Not making a sound.

Inside I'll be crying,
But you won't think it's real, so you won't be buying.
I'll hang my head, and pick up my bags.
And I'll envision a sadness that'll bring down the flags.

But I know that's not real, I won't be missed.
What's driven me to this, is I've been once too much dissed.
Beaten down, and told to be different,
Inside myself, I've been distanced.

I didn't mean for it to,
I didn't want for it to be true.
To think of myself that way,
Trapped in a cove beside the bay.

Too much enclosed, told not to be me,
It's too hard to tame my crashing sea.
So I'll scream out in fury,
As my town of six brings out the grand jury.

And they'll vote all the same,
Whispering that I'm the one to blame,
For being different, for not conforming,
They'd really do anything. Even chloroform me.

Just to contain the words out of my mouth,
They're thinking in the north, and I'm in the south.
Complete opposites, that's what it is.
They say it's a phase. A thing for kids.

But they're being slow,
They've begun to reap, when I'm about to sow.
In this world they think is the same, I'm only beginning,
But the world they once knew, it's about to start thinning.

I'll strip away everything they know,
I'll be myself; I can't wait to go,
I have to escape, the walls crushing in,
But I am who I am, which they've never been.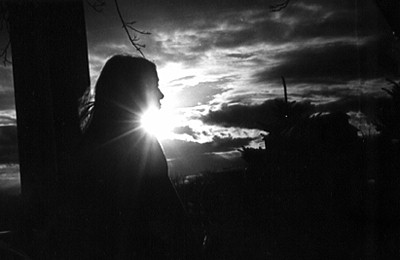 © Elizabeth G., Marblehead, MA