Drip...drip...drip...
May 18, 2011
Rain slowly drips down my window pane,
For once, love is the only thing keeping me sane.
I know who my friends are;
Got the guy of my dreams upon a wishing star.
But things inside still aren't complete;
I'm like a heart that lost it's beat.
And like a raggedy doll that's been thrown around;
Like a helpless child who keeps getting knocked down.
What I want are two things I can't get;
The only things that make me upset.
One, I wish I could erase.
Horrible memories start to race...
Two, I want to look in the mirror and feel good,
Not feel like dying and entering Satan's neighborhood.
And all the memories leave me hurt,
Memories of being thrown in the dirt.
Rain slowly drips down my window pane;
All these memories are driving me insane,
And the day amongst all the raindrops I find a single tear,
Will be the day my wishes are granted after all these years.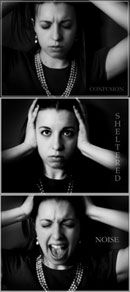 © Michelle B., Blairsville, GA