LIFE TO ME
April 23, 2011
long ago , i used to lie down
cry for things i've never intended to do
but days passed as a blink of an eye
i learned not to cry anymore
learned to bury the pain & sore
found out that no one dear
no one worth a single tear
detected some of the changes that occur
realized that nothing is there to conquer
understood that i uprated life
i even uprated people
years ago , i used to sit in the car & gaze
at every splendid scene i witness
now everything has changed
how can i see plainly in nowadays confusion ?
how can i experience radiance
when we are living in this complicated maze ?
this hallucination seems to be haunting me
it's non- stopping the way life is !
sometimes i sincerely wonder
should i take my chances & fight
or just back down & surrender ?
hundreds of those questions stem out of my mind
as i look back at those years that passed silently
should we chase out our goals
or count on the ones that will arrive ?
should we seize all those opportunities
or leave some for others who want to survive ?
sometimes we are inspired by others
at others we are the ones inspiring
either ways ...we shed from the rest
& spot it on us to claim we are the best
is it that hard to recognize
that life is not that kind of test
life is not of earthly means
it's the one - time chance GOD granted
inspite this , all those miseries that we confront
trigger this mind ...
force me to ask myself
whether life is a ceremony
or is it a murderous war ?
should we stop here
or live for some more ?
& there the wonder never fades away
nurturing day by day
those questions that never end
are there implanted in the mind , soul & heart
why aren't we bold enough to admit our feelings ?
how come we expect others to compliment us
when we never share our greetings ?
how come we always hear & rarely listen ?
how come we are consistently skeptical to take a decision ?
where does this devotion vanish ?
at times we expect a rewarding
all we get is failure & a wicked warning !
i wish the answers were there to relieve me
but the journey we roam
is the only thing capable of clearing those questions
each will answer them differently ... this is how life rolls believe me !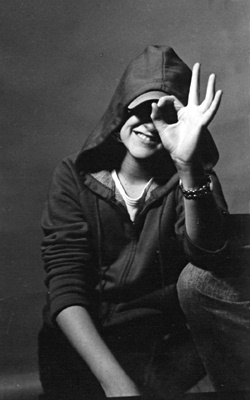 © Tori D., Marblehead, MA