Death In The Family
October 14, 2010
Verse 1:

There's been a death in the family
The firstborn out of 3
He looks in the mirror and what he sees
Is a kid on the wrong and doesn't know what to believe
And at home is the last place he wants to be
So he runs away just to smoke some weed
But when he gets back, he regrets his decision to leave
Cuz the sight of his mom crying, stings his soul constantly
So he turns to a blade and cuts in deep
And he likes to watch it bleed
Cuz it takes away the pain he feels emotionally
So he just keeps cutting cuz the relief is oh so brief
Otherwise he gets so depressed he just wont eat
And a good memory is impossible to retrieve
Thanks to his new personality
He's made up his mind, at midnight this earth he'll leave
And finally his soul will be freed
He's fled, eternally

Hook:

There's been a death in the family
The son whose f****d up mentally
He needed to be at peace
So he freed his soul intentionally

Verse 2:

I'm dead, gone, and buried
Sick of the f***** life I carried
Cuz to drugs I was married
And nothing else mattered
And one night, I realized my dreams were shattered
So instead of getting high, my brains got splattered
My parents awoke because of the clatter
The sight of their son dead was too much to comprehend
Now it's a cut on their souls that will never mend
I hope they feel responsible in a way
But really, no one could've prevented what happened that day
My funeral, it's a sad one
And alot of ppl came, that shouldn't have come
And when asked about me, they just felt dumb
Cuz they didn't know the real me
Or about my struggles I was dealing with constantly
The only people attending should be:
My girlfriend, close friends, and family
Cuz they knew who I was internally
They are the ones that will truly miss me eternally
And now they all feel my pain
Cuz the earth is no longer my domain
And my lifeless body is all that remains

(HOOK)

Verse 3:

I woke up, sweating in my bed
Just had a dream that I was dead
Cuz I put a bullet in my own head
But from seeing the amount of tears shed
I promised to myself, I would never do it
And when times got tough I would just get through 'em
And when I feel all alone
I just gotta remember there's someone ready to listen on the other side of that phone.
You see life is always worth living, no matter what you're going through.
And suicide is not something that you wanna do
Even though it might seem like a good option at the time
Just think about the consequences in your mind
What about the person who finds your corpse?
I guarantee it's gonna make their life worse
And if your parents are together, could it cause divorce?
And if your whole family falls apart, could your death be the source?
And how would your friends react?
If they heard you ended your life with a gat?
And if you're dating somebody you love,
What are they supposed to do when you're watching from above?
But if none of these reasons got you reconsidering
I got one more, so keep listening
My last reason to stay alive:
Do it for you, and just watch how much you thrive
You're gonna hit some rough patches on the road
And when the pressure builds, stand tall and don't fold
Cuz eventually you'll break out of it
And you can look back and be proud of how you did
And that, is a reason to live.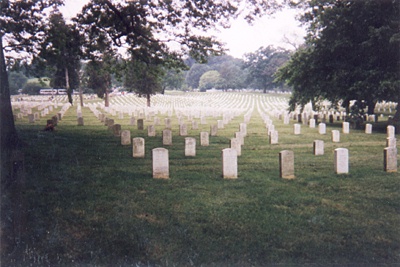 © Jennifer A., Plattsburg, MO