Just What You've Done to Me (At Least For You)
June 18, 2010
Is this the face you used to know?
Is this the love you used to show?
For me...

Are these the burdens you gave me to fly?
Are these the tears you wouldn't let me cry?
Saying everything's gonna be OK...
Well, at least for you.

Refrain:
Here I am now.
This is where I stand.
This is what you turned me into
And I hope you're happy now!
Here are the dreams I used to sow.
Here are the hopes I used to grow.
Planted away so no one else can see!
Just what you've done to me...

Should've known something wasn't right
Yet I cried every night.
For you.

I gave my heart and more to you.
And you betray me like you do.
You said everything was gonna be alright.
Well, at least for you.

-Refrain-

SAYING EVERYTHING'S GONNA BE OK!
DOES IT LOOK OK TO YOU?
I'M SUFFOCATING!
I SWEAR I'M NOT OK! (dies down)

(Instrumental)

Everything's OK...
For you... and me...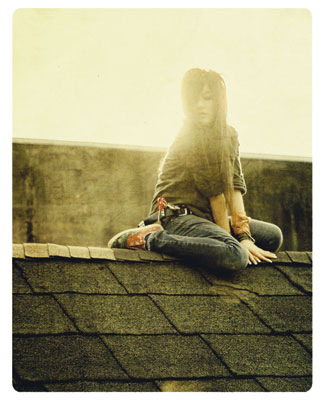 © Hailey J., Lake Oswego, OR