Disappear
June 7, 2010
[Verse 1]
It kills me just to hear him speak.
The words he says; they cut so deep.
When he says those things, I just can't breathe.
God please just let me fall asleep.

[Chorus]
I don't want to be here.
I don't want to see this.
I just want to disappear.

[Verse 2]
Sometimes I think I want to die.
And other times I just want to kill him.
I think sometimes I'm just going to snap.
When I think these things they're just so grim.

[Chorus]

[Verse 3]
I question my own sanity,
But sometimes I just don't care.
Most people think I'm crazy.
They drive me to pull out all their hair.

They just don't know that they're the reason why…

[Chorus]

OH!

[Chorus]

[Bridge]
Just let me fade into the darkness.
Just let me disappear.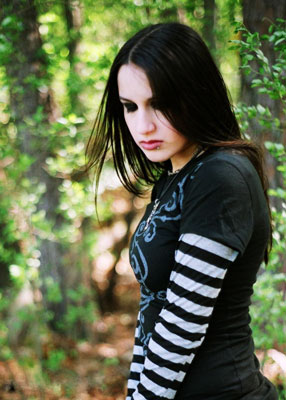 © Rebecca B., Marietta, GA