Nowhere but Here
April 5, 2010
I don't wanna live in California,
where they've got more bounce.
Couldn't stand the streets of New York,
'cause the Upper East Side cares too much about the flounce.
Don't want to be anywhere near Forks,
there's too much teenaged angst.
Won't step foot in D.C.,
there's too many separations and ranks.
Nah, Texas is the place for me,
you'd have to come here to see.

I don't want to live in Florida,
where the sharks outnumber the people in sight,
Scared to stay in Vegas,
where luck be a lady of the night.
No Chicago Italian,
could offer me a pizza I couldn't turn down.
Frowning on Alaska,
because they'll give any lady the crown.
Besides, when you can stay in Texas,
where a Ford F-150 is better than a Lexus.

Why would you want to go anywhere else?

You could be in Arizona,
where it's hotter than Hell.
Maybe in Kansas,
where there hasn't been a day a tornado hasn't fell.
What about Canada, eh?
Or Japan where our night is their day?

No, no, I'll stay in Texas.
Keller, Texas.
Where there are more cows than taxes.
Where they don't have any great of pizzas,
but they have some great Tex-Mex.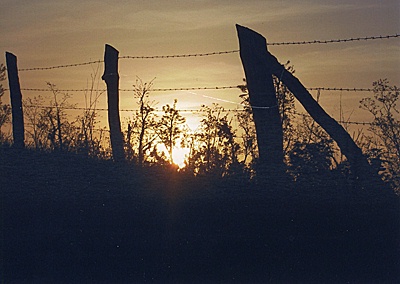 © Michael T., Letart, WV