Awaken
April 3, 2010
Betrayal always hurts
No matter who you are.
You fall no matter what
As you wait for a morning star.
A morning star to this endless night of lies,
Hoping you will bow down
To the truth you always defied.

Somehow the light will find a way
They'll find the strength to
Bring back the day.
For all the trampled and forsaken,
We'll rise from the graves and finally awaken.

Chorus:
Brand new eyes painted on my face
Opening me up into a different place.
The hurt inside me vanished
When I saw you standing there,
When a chorus of sorrow filled the morbid air.
Betrayal choked me and sickened my frozen limbs
And now I can see all of your sins.
Goodbye to your troubles to this decadent love,
I just hope you are pitied from up above

Too bad you could never save me from my pain
Too bad you could never shield me from the rain.
You never cared for my soul
You ripped it apart until it could never be whole.

This is for all the warped and forsaken
Who never had a chance
To finally awaken.

(chorus)

I know the truth now
They tell me to love
But I no longer know how.
You fell in front of me
You took me in and people
Begged me to see.
But I didn't listen as I settled
For my blinded fate.
I didn't listen ...
Until it was too late.

(chorus)

This is for my soul
Which was ripped and forsaken.
I am giving myself the chance
To finally awaken.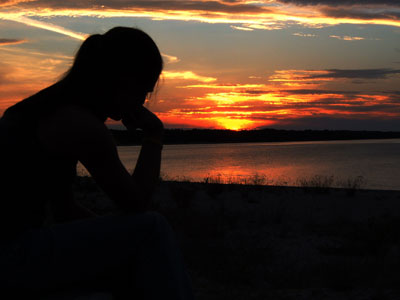 © Hilary L., Rogers City, MI