Breathrough
March 24, 2010
Here I am here you are we're not far but my heart is still breaking. Every step that I take towards you, it makes me shake. How am I supposed to believe that I would be eternally happy if you didn't love me..?
It became true when I liked you and I knew that you wouldnt like me back. It's a fairytale. The way the princess walks is not where I'm going to walk.
How could this be? You don't love me? And I don't what to do. Let's just face it as time is racin' my heart isn't keeping pace. I like you anyways.
Someone call the doctor because I'm on the floor. Someone call the nurse now, to stitch my broken heart. Someone call the shrink now, because you're always on my mind. And I'm not what you think and you think that I stink. It's truuee...But I still love you. ooo I still love you.
And I can't breakthrough!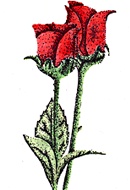 © Sarah M., Phoenix, AZ