Raindrops in Lisbon
March 15, 2010
Sparrows feast on my face
But I don't mind.
I gravitate toward shining doves
And I watch them play in the sunlight
Forever beauteous as the rays flit hope
As an arrow flies east into battle
Right into the setting sun...

Chorus:
In my room I watch for signs
That you might come home
But the ocean remains calm.
Here I am on this island
My thoughts a tragic tale.
Wandering souls whisper to me
But I ignore them.
Just follow the raindrops or Lisbon
They're the tears you'll carry home.

Frightened eyes gleam in the shadows
This is only a nightmare
The world shall wake up.
Our hearts carry messages
As I watch from the window.
The lightning plagues my soul
The wind roars off the walls
Perhaps you'll hear it's call.

(chorus)

Burning ships sight my fears
Pirates coming to rob our minds.
The moonlight watches
It's secrets only shining.
As you slip away to a numbing sleep.
Come home
Please
I'll
Stay

(chorus)

Take my rainbow of sorrow
Carry it on your shoulders
And when you get lost,
Let it rain.
The drops
My tears
Our love
Will guide you home.

To Lisbon ...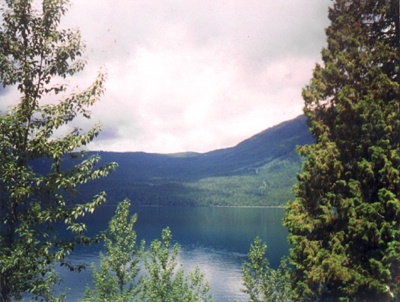 © Chelsie T., Phoenix, AZ