Love ??
March 11, 2010
I laugh out loud.
With my man that makes me proud.
We count to nine and we're on a cloud.
He kisses me sweetly.
I kiss him back weakly.
He makes me lose my control.
I still listen to what I was told.
When I met him I was shy, he made me bold.
The bells rings.
I get excited for us to meet.
My heart he can keep.
I close my eyes as he rubs my feet.
I feel it when he thinks about me.
He has set me free.
When we kiss we breathe each other in.
He desires me and I desire him.
He takes my reason away.
And when he leaves I wish he would stay.
He looks at me and knows what I wanna say.
His love is proved thru his actions.
He loves me with no subtractions.
He kisses me on my forehead.
Then we go to bed.
He slowly rubs my legs.
He gives me what I want iont even beg.
He told me im what he's been looking for.
Told me my attitude and outlook on life is what he adores.
I say I love you he said he loves me more.
He would catch me if I was falling toward thu floor.
Said im valuable and not sold in thu store.
He never wants to lose me no matter thu sore.
Said he can make it all better.
He'd be with me even thru thu bad weather.
He gets on me as light as a feather.
Its like we know each other.
Second day together and I met his mother.
My best friends boyfriend is like his brother.
He grabs my hand and holds my mind.
I never woulda thawt he was my kind.
My heart was lost and he looked for it to find.
That forever he said he wants him to be mine.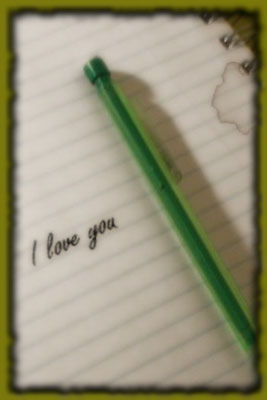 © Rebecca B., Marietta, GA