A Fading Spirit
March 12, 2010
(Verse 1)

We see the melting point,
Of your tender heart.
I see your love fading away,
You keep going and I feel so far.
Please don't leave me yet,
If you do I'll be upset.
This life of mine will be no more,
If you destroy my core.

(Chorus)

Do what you must,
Cause you have my trust.
Do what you have to,
I'll be close by you.
Make the right decision,
For my inner-vision,
is to be happy for you.

(Verse 2)

I can see your angry,
Who would've guessed, I'd be handy
But you choose not to use it,
Cause you think you'll get through it.
All on your own,
Trying to get away,
From all the frightening pain.
I wish you, "Good Luck"
I hope you don't get stuck.

(Chorus)
(After 1st chorus, Backup singers repeat chorus while lead singer sings the outro. Both ensemble)
(Outro)

It's fading away,
It's almost gone,
I want it to stay.
Though I can't control,
What you wanted to go.
Cause my inner-vision
Is for me to go.
It's fading away
Though I want it to stay.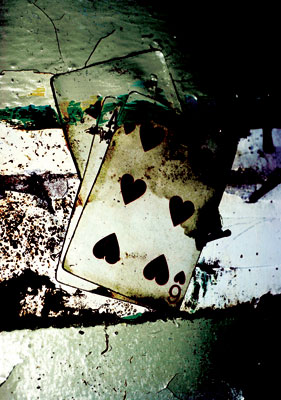 © Tracy A., Scarsdale, NY