Summer Love Affair
January 26, 2010
Throw off my jacket, lift up your hair
Breezy the salt and the sweat in the air
To those who declare that we haven't a care:
Oh, we care far too much for our three month affair.

Bring your dry lips hot and cracked on the sand
Your long shadow dancing wherever we stand
I bare shoulders bronze burning red from your brand
As August and June we will walk hand in hand.

Off the picnic bench built of my cinnamon sticks
Sugar burnt, I run barefoot upon the hot bricks
But dear, you know lots of skipping stone tricks
That keep the days long with warm candlestick wicks.

Like joy howled out with the window rolled down
Wild leaps in the pool, the one rule not to drown
Grand songs hummed with sticky mouths red like a clown
Ice lips from the tips of your popsicle crown

Tight hugs in the dark we all smile even though
There's a bright and a light that you'll take when you go
I'm asleep in the pink of your sunny sweet glow
Summer games in tall frames on the wall in a row.

We take drinks in the moonlight's star-scattered eye
Chaste sips from cool plastic reflecting the sky
On the dark grassy yard rolling into July
We laugh past the sunsets,
Goodbye, dear, Goodbye.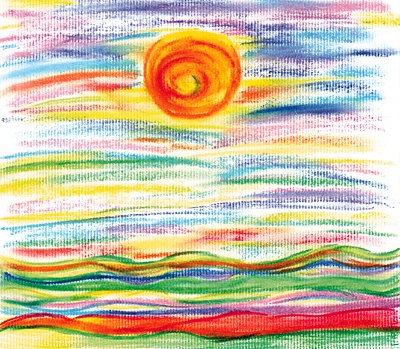 © Jennifer W., Saint Albans, WV