Summer Reflections
May 18, 2018
Summer is a season when
The young seek their romance in
The air aromatic with freshly cut grass, and
The elderly pace gently down the path, half
In shades of jade green wavering, half
In curtains of heavenly gold rays, flowing.
Here I am by the windowsill, sitting
Lifeless, examining all those lives—
Stretching beyond my shabby window, into
The far, far horizon of
The tranquil presence of nature, in
The warm air, among the concert of cicadas, the fruit of summer.
O, my romance long lost in a distant summer, and
The hot wind no longer soothes my spiritual hollow. Yet
For a moment my anxiety is dissolved in summer, as if
My heart wandered into the obscure past, where
Upon me sunlight sheds a rootless pleasure,
Air filled with mesmerizing aromas (of fresh fruit and newly-brewed coffee).
Still, I arise from this summer night's dream, to
Capture a glimpse of once dreamlike summer, into
Brisk words, of reminiscence and fantasies.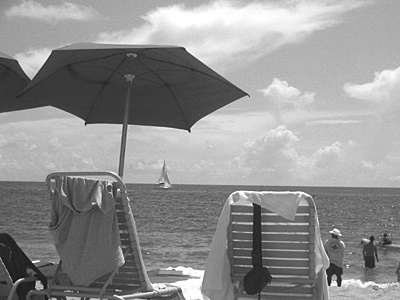 © Emily O., Boynton Beach, FL