Where the Sky Meets the Sea
April 24, 2018
Over vast mountain ranges and expansive oceans
Lies a place where the endless sky meets the crystalline sea.
A place where magic and mystery flow around you
Like the water and air of this world.
Take care to have no preconceived notions;
However, for in this land, the key
To enter is, of even life itself, an open view.
Then, upon entrance, with mind unfurled,
You will see all of your dreams in motion.
In this place, you will forever be
At peace with yourself and never feel blue.
Here, the imagination can be, like royalty, pearled.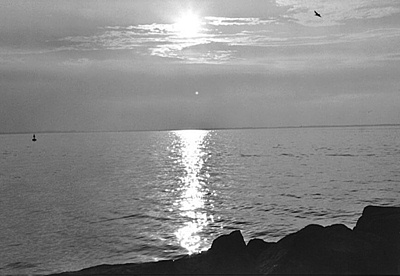 © Amanda L., Cumberland, MD