Choose peace over more deaths
April 26, 2018
Choose peace over more deaths
Street's, once so lively,
now flooded with remorse.
The tension, arising,
the silence, louder than words.
Two sides diverged,
over seemingly obvious rights.
For those who were different,
were being more so stripped of their life.
Victim
I am afraid,
I am forced to get outside,
I know that I am not guilty,
Yet I hear sirens and gunshots
being fired.
The wound is scorching,
the red is all I see.
As I fall to the floor,
the pain overwhelms me.
Police
Guilty, is what they call him,
racist, his new namesake.
A murderer, now identified
with all police of his race.
The burden of all this pressure,
The burden of all this pain.
I am filled with constant guilt,
and with what shouldn't be my hate.
To set aside their differences,
in order to unite.
To forgive, but not forget,
to make the future bright.
Two sides diverged into one,
the cities now full of peace.
Where people learned to adapt,
so mistakes could not repeat.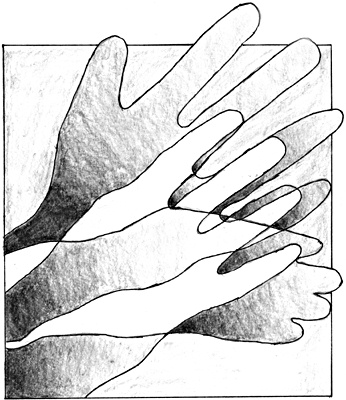 © Dawn Grace R., Barrigada, Guam