Tell Me
April 25, 2018
Mother tell me what ails you.
Oh, my daughter - my creation.
Your flaccid wrappers bending in the wind.
Like shackles have strung themselves to my branches.
Cheap with dismal designs of nature,
With the depiction of towers - reaching the sky.
With these shackles, my hands remain shaded and rotten.
Mother, I can't open a path, so I've amplified my warmth.
Oh my offspring - my son
Your warmth is created through toxicity.
Like a chamber, I reside - clamped to walls of pollution.
Combing through whether and draught,
Mother, I can't detach the plague,
So I've divided you - a portion here and there.
Oh, my boy - my girl.
Your sharp betrayal stumps me,
Like bodily dismemberment, I lay here - and there.
Cascading through bins of waste, and - erased drawers.
Mother, you've gone.
Sitting - suffocating, we wait.
Wait not one - but two hundred years till we've gone,
Overcome by you.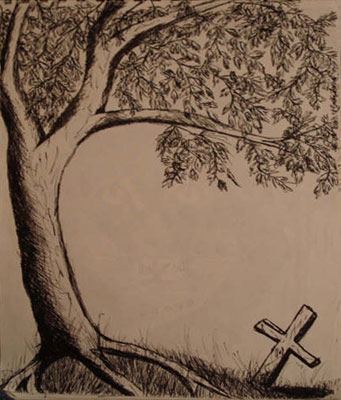 © Courtney K., Bethel Park, PA