Who is Haylie?
April 23, 2018
Haylie is strong,
Haylie is funny,
Haylie is cool,
Haylie is fun,
Haylie is great,
Haylie is amazing,
But what does Haylie feel that she hides from everyone else? It's simple, under her upbeat smile she wears every day there is a little girl inside a hole, she's been inside the hole for a long time if you really look at her that's what you can see. Haylie helps others but on the inside she is Hurt, and now it's the others turns to help, yet none of them want to help. Maybe the one writing this realizes this and wants to help her, and everything is crystal clear with me as I write this to my great friend inside this hole. This time it's my turn…
Haylie is the strongest women I know,
Haylie is the living representation of a mask that has seen and can see all sides,
Haylie is amazing…
I clawed at the dirt surrounding me, I was at the end of the tunnel in the same spot as always with the little tiny bit of light peeking at me, teasing me as I looked at It through the hole. I screamed and cried in agony and pain as it tortured me when I finally heard something else. My hands were scarred and bloody from hitting the walls and my whole body was in pain yet I still listened hoping it wasn't my imagination.
"Hey," I heard a familiar voice call out. A boy about 5'9 stepped out of the darkness with a big stupid dum goofy smile plastered on his face. I was on the ground crying in my knees when I looked at him, "What do you want Jackson?" I asked. The boy sighed, goofy smile still plastered on his face. "Welcome to the abyss," He said. I shook my head not sure what he meant, he walked over sat down next to me and put an arm around me.
"It's a void, a hole that many get stuck in." He said. I stayed silent then finally I asked "Can you get out?" I looked at him and he looked at me directly in the face. He shook his head and said "Not alone no, but that's why we have friends." I felt more tears fall down then Jackson stood up. He c***ed his head to the right and his smile somehow grew bigger, "I've been in this hole for a while… maybe it's time we get out." His voice was filled with confidence, he held out his hand and I took it. He pulled me up and then said "Alone we are weak in this place, alone there is no escape… but together as you have showed me once before there is always a way out."
He started up the hole to the light and pulled me up onto a ledge. I saw the light come closer and I smiled. He pulled himself up using my leg as a rope of some sort. "So let's go Haylie!" We started climbing up getting closer to the light and when we finally reached it I smiled a big goofy smile just like Jackson. The warmth of it on my skin, he went next to me and said "Feel that? That's the warmth of your friends reaching out to you." I sighed to him and said "You know… its all clique BS with you." He shrugged and replied "What can I say, it's who I am." I lightly punched his arm and we walked away together on the open field. "Thank you…" I whispered under my breath.
So who is Haylie? Well my answer is simple… Haylie is the wind in which floats our sails, Haylie is the sun in which warms our skin, Haylie is the winter storm that freezes our bodies, Haylie is the light in which we use to guide, and Haylie is the soldier that marches through thick and thin, but most of all… Haylie is my friend.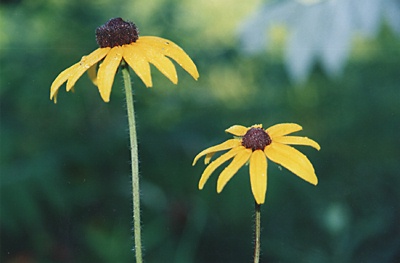 © Allison S., Eau Claire, WI