Bike Ride
April 13, 2018
It was an
exhilaration
to be allowed to
ride my bike alone
down the street. Even
though it was just a Saturday,
I knew it was a privilege. It was
a placid Saturday, an unboiling-water
August Saturday, with the sun dissipating
into the earthy halocline. But it was just enough
Saturday. Just enough Saturday that there was still
an amaranthine cycle of rejuvenation and abundance
coursing through the air, pulsating through veins and hair.
But it was just a Saturday and I could ride my bike all the way home alone.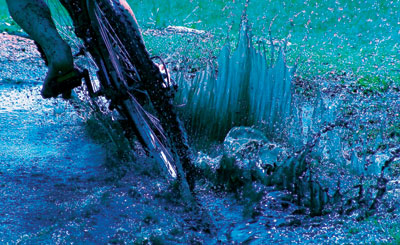 © Reuel M., Austin, TX