A Mummy's Journey
March 27, 2018
Sleeping, dreaming of my old life,
I wait for Pharaoh to return.
For thousands of years, I wait,
wait, until we have been found.
I am dragged out of my tomb while foreigners get the shiniest silver and stone.
Unfamiliar tongues fill the air.
Dirt and sand leak through cracks,
I thumb my way through the desert.
This treatment in the afterlife requires repercussions.
The Pharaoh will surely have his swift revenge.
Smells of the salty sea wake me.
Gold drops on the ground.
NOW, I will get respect. They offer gifts of gold and shiny silver.
I soon realize my mistake: these are not offerings.
The gold is not for me, but, for my captors. I am being SOLD.
The ship sails the seas for months.
I yearn to see their reaction when Pharaoh returns.
I hear what sounds like a city.
The sailors say I am going to Mil----Wau------Kee.
Wherever it is, I must CONQUER and DESTROY those who disrespected me.
Arriving at Milwaukee,
I observe an empire mightier than the empires of Egypt, Syria, and Rome.
Traveling through the city, we stop at a palace.
The guards unload me carefully on a cart.
I understand this palace is an offering for me.
Sleeping, dreaming of my old life,
I wait for my servant to wake me.
I have reached the afterlife, with a plethora of people worshiping me,
treating me like I am the real Pharaoh.
The sweet, summer, stories of the afterlife are true, absolutely amazing.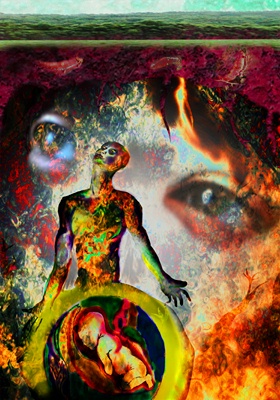 © Tom M., Philadelphia, PA