The Daughter of God
April 2, 2018
Not many know about Julia.
She was written the margins,
lost to history in a book entitled:
Working Women before Men Found Pens
by Anonymous,
the most famous female writer of all time.
Julia made God coffee every morning,
she tutored her older brother in math.
"Overshadowed by a sibling"
was the first ever recorded understandment,
in reference to her.
We were all too busy giving up carbs,
meat and sustenance
for her brother and father,
She was trying to feed us the whole time.
We were too engaged in praying to the most high,
to notice the golden shimmer in the heavens
that we passively named "the Son",
and as her tears fall upon our umbrellas,
her light obstructed, 
she tried to understand why we would name it
after her brother.
God sacrificed his lamb
and down came Jesus,
he sacrificed his ugly duckling,
and out waddled Julia,
all graceful knees and silence at the dinner table
as God tried to tell her to
"Do something about those curls."
Julia talked her father down
when he tried to drown all of humanity,
she pleaded,
saying Eve was framed,
telling a stone-silent Dad that
he made a mistake when he
broke a rib and called it woman,
that he didn't need a day of rest because
"You never let me have one"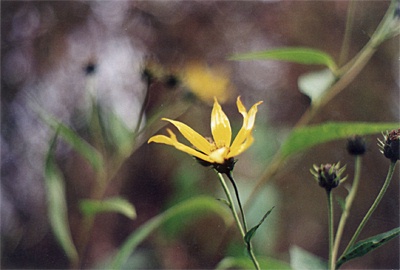 © Scott R., Casco, MI