Finding Courage: The Maasai Lion Hunt
March 27, 2018
He holds his spear with strength,
not knowing when the lion will pounce.
He feels he shouldn't wait,
staring at the lion.
The claws visible,
sharp like a dagger.
The man comes closer,
confronting the lion.
A roar echoes through the plains,
telling the men to stay away.
He launches the spear,
killing the lion.
He took the chance,
for he has the courage.
He didn't think he would win,
staring at the lion.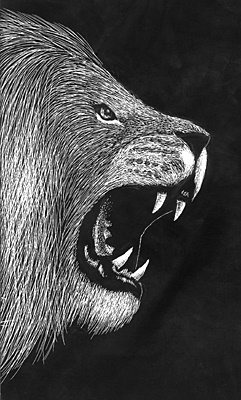 © Russell W., Alpine, UT