Today's World
March 30, 2018
Such an old topic
For a brand new society
But I will start out by asking you
To please remember yourself
And that
Just because
The bird was made to soar
And the lion was made to roar
Doesn't mean that we as humans
Were meant for war
"But then," you might ask, "what were we made for?"
I'm not completely sure,
But from what I know,
I can tell you that our fate
Wasn't meant for hate,
But for love
All above
Anything else
Now more than ever
Please remember to
Stand United
Not divided
Because like it or not,
We all bleed the same
And we were meant to stick together
Remember,
That we are
And have always been
Our world's future
We must restore peace
Tranquility
And serenity
We must join together as one
To restore the balance
But also remember
That we need to also
Set an example for those under us
Because they are the future too
So be sure to set and example
For the generations under you
You may have already messed up
And dressed up mistakes
But how else can we become
One united world against nothing
Because we are joined together for one cause:
To stop the fear
And horrible acts
Plotted behind
The  leader's backs
But back to the present and the crisis at hand
Why don't we just band
Up together
To solve our issue
And save more tissues
From grieving parents
Of loved ones lost
To someone deemed long ago
To be a lost cause.
Instead of shunning
And ignoring people that are different
Why don't we all
Get the help
Of the ignorant
For the saving of millions.
So please remember
That you could be the difference
Because one person
Could save hundreds
But go ahead
And say this is cheesy
But tell me that when
Your life is more breezy
From friends and foes
Losing their lives
Because we couldn't suppress
Our own selfishness
In the face of a desperate crisis
So please just remember
That you were made for something.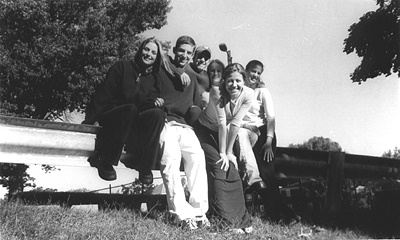 © Carolyn C., Marblehead, MA