Rose boy
March 30, 2018
Every day he came to her, with the same flower
Planting it in the heart, her heart.
It made every day,
a special day, for her.
His spectacles,
his eyes, 
his smile,
his smirk,
were too alluring.
For you see, the flower he planted,
was not of a kind soul.
From his dark ravenous claws,
was the death love, 
and his only mission, 
was to steal love souls of the forbidden land,
where leaves grew without explanation,
and petals bloomed,
with a touch of the water droplet.
Was it a mistake to accept his flower?
To accept his allure?
Was it acceptable to fall in love?
In absolute abyss into his cold, brutal soft hands?
Indeed it was.
For you see,
Planting a flower,
Gave her the love she wanted,
And in return,
She used that love to sprout him into the angle of love,
Where no sorrow knows.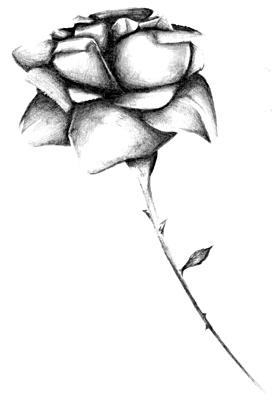 © Yisrawayl G., Philadelphia, PA