Oh, Lord
March 25, 2018
An increase in the pace of pain
Results in a swift decrease in the pace of time
I scream out
Like a newborn to its mother
And receive no solace
And why should I
What have I done that merits it
Surely I must suffer along with all
But this? Is this my fate?
Why should it be so?
Oh what timeless sorrow!
What exquisite pains!
Shock and awe!
Why has my body betrayed my mind?
Oh what agonies!
Hardships and toil!
Flames lick the nerves before reaching the brain
And oh what great exhaustion!
Whether it is my own doing
Or influenced by outside source
My voice echoes
The deaf ears refuse to head my call!
My warning
My last breath
My outreach invisible
For I am the mouth bearing man
In a land barren of listeners
Detestably so
I am convinced I have been wronged
I am the only one at fault
This is what I tell myself, anyway
The fault is mine to bear entirely
Sleep overtakes the reaches of me
Confusion and dream
The cycle repeats
And I am born anew
Prepared to begin
Dreading this reality once more

But the cycle must end!
Halt my pagan mind!
I beg to be freed my Lord!
I beg that this repetition should cease!
Think of your servant, Lord
Of that which came from within your breast
Have my toils been for naught?
I shall never know Father!
My ashes scatter the ground!
Oh God how I disgust myself!
How could I allow for such arrogance!
How could I stray from your hand?
My fingers claw at my eyes my Lord!
My hair gives way
And collects between my fingers like grass!
My lips begin to burn
How could such vile words be produced from them?
Forbid it oh gracious Lord!
So your temple may once again walk a righteous path!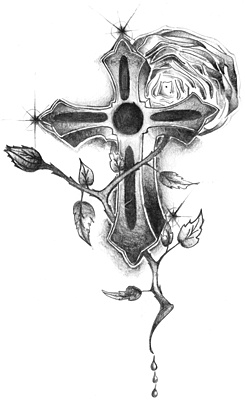 © Ricky P., Natchitoches, LA