Hoping
March 21, 2018
Hope
A word of such small stature,
Stares every man and woman in the eye.
She smiles.
They look at her and shake their heads.
She taps on their shoulder and stands as tall as she can.
Believe.
Why should I believe?
I have done such terrible things in my life and yet you dare to look at me and see that I have what you have?
Hope. She will reply and nods her head,
I believe everyone is worthy of Hope.
Hope… they try that on their tongues as they roll it around.
She stands taller and taller as they believe.
Hope… what form does it come in?
She deflates a little.
You don't need the alcohol you know?
You don't need the drugs.
You don't need to hide behind-
Behind what?
Your addiction. She will answer as she gets smaller. Her resolve is to save them all.
She grows until she looks at them square in the eye.
Have faith.
And she hands them resources and a Bible and friends.
She then moves on to the next person.
From person to person all names:
Misery, heartache, addiction, depression,
All that tries to tear them down.
And she says Hope.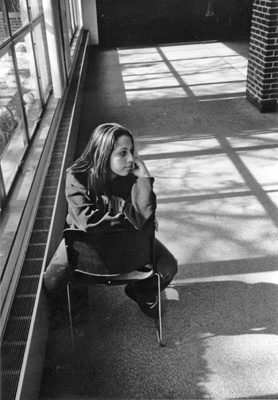 © Leighann E., Westport, MA