The Sky
March 14, 2018
Does the sky ever want to give up on holding all those clouds that make it cry?
Does God ever thank the sky for holding Him up?
Do we ever thank the sky for giving us rainbows, sun, and a moon?
Do we ever thank the sky for dropping down cold hard tears so we can play in the snow?
The sky is more beautiful than a red rose. It's more beautiful than the sun itself. I thank the sky every day for giving me something beautiful to look at, for giving us beautiful flowers. For giving us stars that twinkle in our eyes. The sky gives me hope to wake up in the morning with a smile on my face. And I hope when my day comes, I will be dancing with my family in the sky.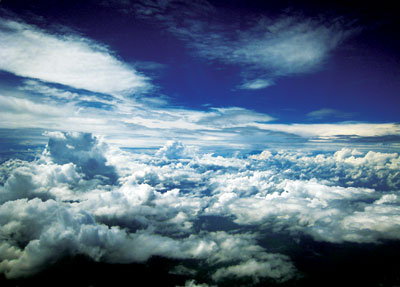 © Jacob W., Oklahoma City, OK