At A Basketball Gamee
March 2, 2018

Black and silver are the school colors
About 300-400 students in the student section
SCREAMING AND YELLING!!!
With lots of passion in the players
The players
Shoot threes
Dunks
Fancy layups
Ankle breaking crossovers and behind the backs
Crazy student section roaring as their team gets buckets
Students follow one person in the student section
Chanting funny and obnoxious things
Towards the opposing team and other teams fans
The halftime show
Joyful and happily as the chorus sings
Dancers dance
They call the winning tickets to
Come down and claim their prize
3rd qtr
Our team comes back out
Shots not falling
Our players are cold
Not making anything
The student section is dead
Like they are sleep
All of a sudden
Danger danger the players yell!
They trap get a steal
Game winning layup
WE WIN!!!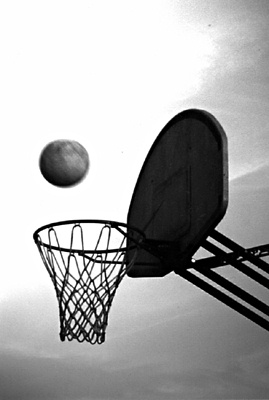 © Cassie H., Carmi, IL