Where I'm From
February 26, 2018
I started at childhood.
Then, I was from scraped knees, campfire smoke, and sunburns.
Soaring off swings and playing pretend,
childhood ended as quickly as it began.
It ended at hardship, at growing up too soon
Gaining maturity, where I became from civility, tiptoeing around problems at home.
I am from holes in the walls, from the echoes of arguments I didn't understand,
from questions:
Why did my sister yell so much? Why did she need so much help in school? Why couldn't I fix her? Did my friends see the police cars in the driveway?
I found refuge on stage.
I was then from the studio,
from the roles and costumes, emotion pried from my heart.
I was from the melodious odes brought to life, inscribed in my senses by the scent of hairspray, lipstick stains, and sore muscles I didn't know existed,
from routines and a schedule that became who I was.
I was from a glow, a glow that was dulled when introduced to reality.
I am from reality.
I am from love,
love savored sweetly, love lost and mourned.
I am from "money doesn't grow on trees," "being a rule follower" and "family takes care of family,"
offering my strength to my mother, my sisters my father and friends,
sometimes until there was none left for me.
I am from my mother, who I have become,
her selflessness infused and enforced, "always others before me."
For now, I end at a crossroads.
No one to tell me what next.
I am from these phases, learning and growing from them.
Forever they serve me and lead me,
creating new beginnings, new endings, new journeys, new destinations,
sending me ever forward until death do us part.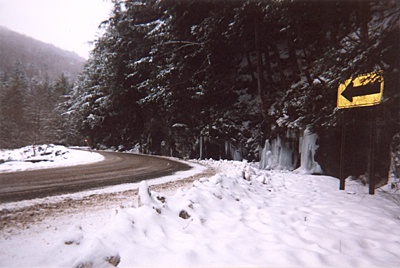 © P.J. McC., Hull, MA