Where I'm From
February 26, 2018
I am from morning games on the wet field,
where my friends and I run around to play the game.
I am from climbing up a RC car ramp my sister screaming, "Don't do it!"
where it crashed down and landed on my arm, snap, next stop: the hospital.
I am from Sandy's house,
where I made my first friend and played Pacman on PS2.
I am from midnight drives listening to country music,
from Florida Georgia line to Luke Bryan, no one to speak to,
me and my thoughts racing down the road.
I am from summer football practices
where we suffer as a team, gasping for air, knowing we got better.
I am from relaxing boat days on the lake
from laying on the flamingo tube to going on the jetski,
my friends and I draining out our minds.
I am from fishing with my grandpa on the little metal boat, "The Garbanzo,"
nothing to worry about except for if I still have bait on my line.
I am from my parents, from their love to their quotes,
when I was told "Never give up," "Pursue what you love," and "Love what you do,"
changing my perspective on life,
knowing to move forward despite the situation,
will in the end, lead to the success I wait for.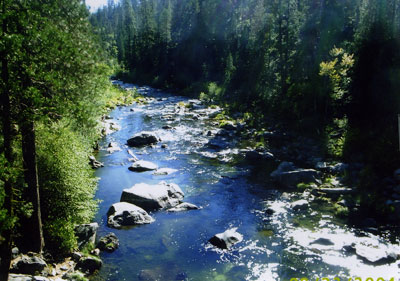 © Laycie C., Stockton, CA